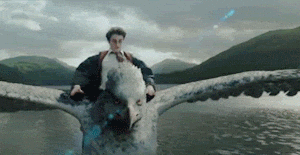 Unless you have 24/7 access to a hippogriff and/or magical powers, you probably want to know how to get the most bang-for-your-buck when you fly. That's why we at Birch want to key you in on some savvy flyer skills to save you big $$$. From our extensive research into maximizing credit card rewards, we've learned a thing or two (or 1000…) about redeeming rewards for the best travel deals. Read on, fellow Muggles, to learn the tricks of the trade.
First things first, what are the cheapest days of the week to fly?
According to our research, and sites such as Fare Compare and Smarter Travel, the least popular, and thus cheapest, days of the week to fly are Tuesday and Thursday. Some sites consider Saturday as one of the cheapest days to fly, but that's pretty hit or miss.
These recommendations are supported by Expedia's 2015 Air Travel Trends research, which found that Tuesday was the best day for finding low airfares as long as your booking 3 weeks in advance. This won't be true for every flight so the best way to figure out the cheapest days is to do a flexible search.
So When should I take my summer vacation?
Since summer just officially started, there's plenty of time to use those rewards you've been accumulating all year for a summer va-cay to the tropics or just somewhere that isn't 100+ degrees. (Unless you like the heat, then you can go to all the places people are running from, probably for cheaper too. We at Birch have a strict "you do you" policy, dawg.) CheapAir.com provides travelers with a sweet calendar highlighting the best (and worst) days to fly for cheap. Check out the calendars for July and August below:
When should I buy my flight?
For domestic travel, the consensus is to buy your ticket around 2 months before you fly to get the best deal. For international travel, that time frame goes up to 6 months. Expedia and CheapAir both talk about a window of time in which you can get the best deal for your flight. For domestic travel, they say that window is anywhere between 27 to 114 days. For international travel, it's 50 to 100 days.
You can also save some big bucks if you buy your ticket when an airline has a sale. Sales are quick - usually no more than a day or two. And while you could spend hours every day combing sites for deals, a lot of sites already do that for you. Airfarewatchdog has a neat fare alert option and so do a few other travel sites.
So here's to summer travels, friends.

Wait... you don't have enough rewards to go on a vacay??? Have no fear, Birch is here. Follow the link to see how you can maximize your credit card rewards: Birch